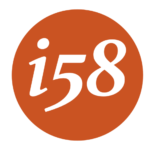 Housing Initiative
Home Ownership
God sent ember church to East Chester to listen, serve and partner with people who are ready to see transformation. Out of this, i58 was born as a community development corporation. Our first step was to help restore affordable home ownership as a path to community revitalization. We've partnered with city and county government, York Technical College and the people of East Chester to build homes. The first house was built by York Technical College and moved to 113 McClure. It is a 900 sq.ft., two bedroom, two bath, durable, energy efficient home that can be owned for less than $600 per month. That's less than what most people spend just in rent.
Owner Occupied Repairs and Emergency Repairs
In May we hope to qualify as a state agency for owner occupied repairs and emergency repairs through the State of South Carolina. This will allow us to make repairs for low income home owners. Many owners on fixed incomes are simply unable to maintain the safety of their homes and we hope to help.
The i58 strategy involves home ownership, home repair, financial literacy, skill building and job creation. Isaiah 58 is an outline for seeing God's light break out like the dawn to guide us, strengthen bones, rebuild ancient ruins, raise up age-old foundations, repair breaches, and restore the streets in which we dwell.
For more information about becoming a first-time home owner, owner occupied home repair, emergency repairs and financial literacy programs, please contact
Leslie Brakefield
at 803-209-5553 or
visit our website
.