Jeff & Leighann Lucas
Jeff & Leighann have been at ember since the beginning. They have two daughters – Carleigh and Molleigh. Jeff works at Comporium in Rock Hill and Leighann is part owner of Black's Drug Store in Chester. When they are not at work they a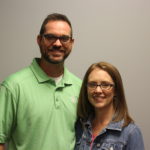 re constantly pouring their lives into others. Jeff and Leighann oversee our Kingdom Kids ministry here at ember and every Sunday you will find them pouring truth and love into those kids, as if they were their own.
Jeff & Leighann also lead a small group that they prefer to call family, instead of a small group. This group is a combination of various family sizes – some families with children and some families without children. Anyone is welcome. This group doesn't focus on a Bible study or a book study per say. They eat and fellowship together – sharing life in every sense of the word. Their group focuses on a heart of thankfulness for the blessings God has given to each of them. They meet bi-weekly on Sunday evenings. Contact Jeff 803-374-0855 or Leighann 803-899-9292 to learn more or to let them know you'd like to check out their group.
Joyce Gardner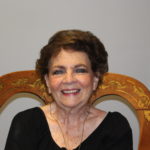 Joyce Gardner lives in Chester and is married to Elmer (Lee) Gardner. God has ministered to her and through her since she was a young child. She was born again in 1961 and started teaching teenage boys in Sunday school. Later she taught boys and girls and was even able to attend camp with them. She has also served in women's ministry and taught in adult Sunday school classes too. She was baptized in the Holy Spirit in 1979. She has grown in the Lord in every step of ministry realizing more and more who God is in her and who she is in Him. It is such an awesome privilege to be a member of the body of Christ on earth. Her and her husband also work with the local Gideon organization. She is currently leading a small group at ember. The focus of the group is diving into scripture to learn about the authority that every believer has in Christ. They meet every Sunday immediately following service. Please contact Joyce for more information at 803-385-3651.
Kim Sconyers
Kim Sconyers has lived in Chester her whole life and works with Catawba Mental Health. She is also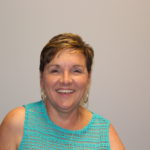 involved in
Christian Counseling
here at ember. She has been with ember since the
beginning. Her heart and passion for the Lord are evident in all she does and it's contagious. Her desire for her small group is to search out God's truths and apply them in a daily walk. She also desires to see ministry happen within the group but also taking this ministry into the community, especially a prayer and healing ministry. Kim's group meets on Sunday afternoons. Couples and singles are invited. Contact Kim if you're interested at 803-899-2804.