Jeff & Leighann Lucas
Jeff & Leighann have been at ember since the beginning. They have two daughters – Carleigh and Molleigh. Jeff works at Comporium in Rock Hill and Leighann is part owner of Black's Drug Store in Chester. When they are not at work they a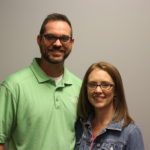 re constantly pouring their lives into others. Jeff and Leighann oversee our Kingdom Kids ministry here at ember and every Sunday you will find them pouring truth and love into those kids, as if they were their own.
Jeff & Leighann also lead a small group that they prefer to call family, instead of a small group. This group is a combination of various family sizes – some families with children and some families without children. Anyone is welcome. This group doesn't focus on a Bible study or a book study per say. They eat and fellowship together – sharing life in every sense of the word. Their group focuses on a heart of thankfulness for the blessings God has given to each of them. They meet bi-weekly on Sunday evenings. Contact Jeff 803-374-0855 or Leighann 803-899-9292 to learn more or to let them know you'd like to check out their group.
Joyce Gardner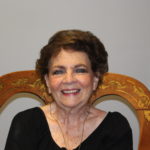 Joyce Gardner lives in Chester and is married to Elmer (Lee) Gardner. God has ministered to her and through her since she was a young child. She was born again in 1961 and started teaching teenage boys in Sunday school. Later she taught boys and girls and was even able to attend camp with them. She has also served in women's ministry and taught in adult Sunday school classes too. She was baptized in the Holy Spirit in 1979. She has grown in the Lord in every step of ministry realizing more and more who God is in her and who she is in Him. It is such an awesome privilege to be a member of the body of Christ on earth. Her and her husband also work with the local Gideon organization. She is currently leading a small group at ember. The focus of the group is diving into scripture to learn about the authority that every believer has in Christ. They meet every Sunday immediately following service. Please contact Joyce for more information at 803-385-3651.
Chris & Amy Bender
Chris and Amy Bender have been at ember since its beginning. They have two sons – Samuel and Josh. Chris is self-employed and Amy works part time at ember and she also homeschools their boys. Their move to Chester was an unusual one. They lived in Fort Mill for many years until God put some specific things on their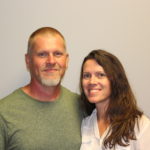 heart – to relocate, become more available for ministry opportunities, and start homeschooling. They sold their home without knowing where they would end up until God directed them to West Chester. They quickly got settled and started developing relationships with the people of Chester. If you ask them they will say they absolutely love living in Chester and they're excited to see what God has in store.
Chris and Amy lead a small group that consists of people in all stages of life. Their heart for this group is to build a community of believers who can offer support, encouragement, and challenges to each other. This group doesn't focus on a specific Bible study or theme. Sometimes their group time consists only of hanging out together while other times there may be discussion centered on what God is doing in someone's life. Their group meets every other Sunday immediately following service. Anyone and everyone is welcome. To find out more please call Chris at 803-493-2340 or Amy at 803-493-5311.
Baron & Molly Hicklin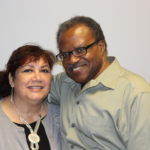 Baron & Molly Hicklin Baron are such an encouragement to the body of Christ and we are so thankful the Lord brought them to ember. Their hearts are to see people come to know Jesus Christ and all He has done for them out of His love. Discipleship, teaching and praying are avenues they love to minister through. They have expressed much love for ember and are grateful for the opportunity to be able to serve. Their small group is brand new and hasn't started meeting yet. Their desire for their group is to encourage believers in their walk with Christ. "If you believe, you shall see the glory of God." If you are interested in their group please contact Baron, 803-601-9913 or Molly, 803-601-9843.
Kim Sconyers
Kim Sconyers has lived in Chester her whole life and works with Catawba Mental Health. She is also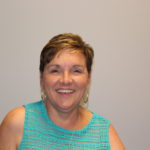 involved in
Christian Counseling
here at ember. She has been with ember since the
beginning. Her heart and passion for the Lord are evident in all she does and it's contagious. Her desire for her small group is to search out God's truths and apply them in a daily walk. She also desires to see ministry happen within the group but also taking this ministry into the community, especially a prayer and healing ministry. Kim's group meets on Sunday afternoons. Couples and singles are invited. Contact Kim if you're interested at 803-899-2804.